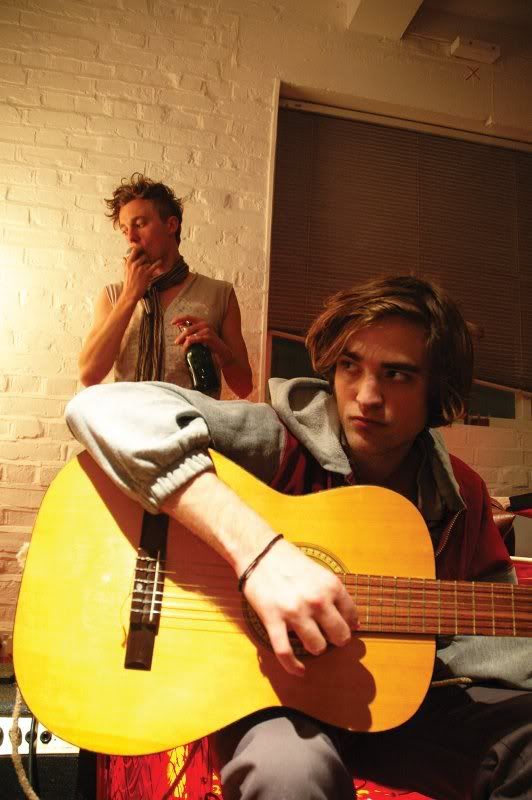 Good news for Robert Pattinson fans: he's coming to

a television set

near you. He will not be reappearing as the famous "Twilight" vampire, but as Art, a struggling singer/songwriter trying to get over

a breakup

in the indie comedy, "How to Be." According to mtvnews.com, exclusive reports state that IFC Festival Direct will be showing the film on demand beginning April 29.
It appears that 22-year-old Pattinson has a musical streak as well. He performs three original songs on the soundtrack, which will be released on CD and as a digital download through iTunes and other online retailers on April 28.
The comedy follows Art as he moves back in with his parents post-breakup and hires a full-time self-help guru to assist in working through the pain and becoming "more normal." "How to Be" was directed and written by newcomer Oliver Irving and also stars Rebecca Pidgeon. It premiered at the 2008 Slamdance Filmfestival.
For those swooning over Pattinson, a chance to receive a signed booklet poster personality is a tangible possibility. A total of 250 fans who pre-order the CD directly from Dreamboat Records before April 28 will be selected at random to win the coveted poster.


Source: www.andpop.com/2009/03/30/robert-pattinson-sings-in-how-to-be/